3 unit Bridge on Base Metal
USA Price Average: $ 4,500

Your Savings: $ 2,850
Crown - Porcelain Metal Base
USA Price Average: $ 1,500

Your Savings: $ 950
Nobel Bio Care Implant
USA Price Average: $ 3,000

Your Savings: $ 1,750
Root Canal
USA Price Average: $ 1,200

Your Savings: $ 710
Soft Dental Care prices are a fraction of costs in the USA & Canada!
SPECIALS: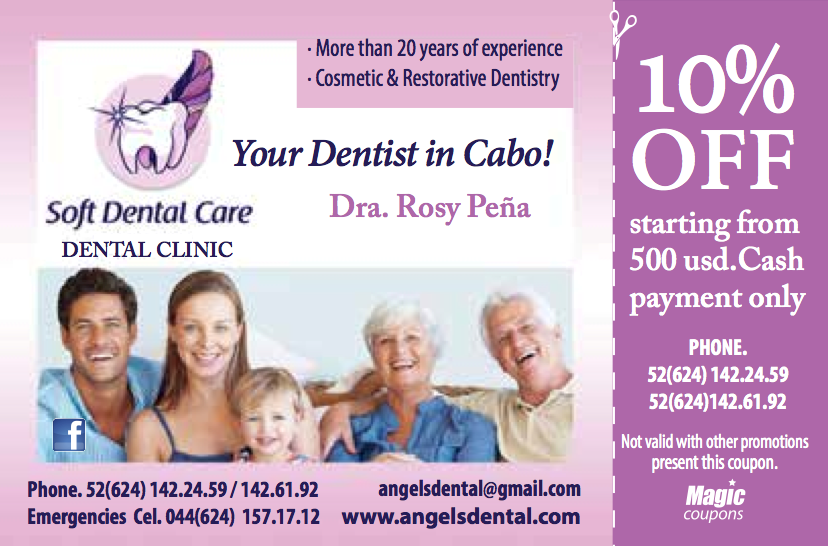 FREE ONLINE CONSULTATION: 
Prior to any surgical procedure, however minor, it is important to have a full picture of the patient's health. Therefore we request that you bring the following information with you to your first appointment. * A complete list of all medications that you take on a regular basis. This list should include prescription, as well as over-the-counter medications, including vitamins, aspirin, etc. Please indicate frequency and quantity of dosage. If you are unsure, please just bring along the bottle or container, and we can determine the necessary information.
Recent blood test results. We would like to see your most current results for the following tests. CBC (Complete Blood Count). a Metabolic Panel (Chem-7), Lipid Profile, and Hemoglobin A1c (if you are diabetic).
Any other information that may be medically important for us to understand, including allergies and drug allergies.
It can sometimes be difficult to obtain lab results or other medical information due to privacy or insurance reasons. As a service to our patients, we can arrange for these tests to be done upon your arrival. We have negotiated a special rate for our patients with an excellent laboratory here, and you will find that the additional fees for this service are very reasonable compared to the costs of these tests in the US. Please contact us if you need more information or assistance.
Cabo Soft Dental Care
Blvr. Mijares 1092 Condominio Cactus Local 7 Col. Campo de Golf, C.P. 23400 San Jose del Cabo Los Cabos, Mexico
Mexico Phone Numbers: +52 (624) 142 61 92 & (624) 142 24 59
Cabo Soft Dental Care
Blvr. Mijares 1092 Condominio Cactus Local 7 Col. Campo de Golf, C.P. 23400 San Jose del Cabo Los Cabos, Mexico
Phones: +52 (624) 142 61 92 & (624) 142 24 59